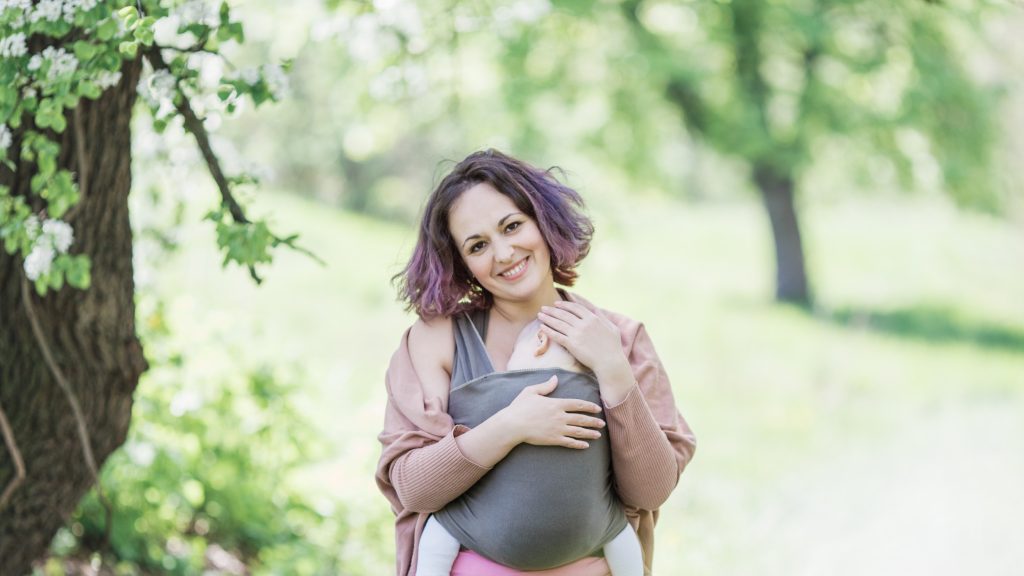 Stretchy wraps usually get mentioned first when you ask people which carrier they can recommend as one to start with when your baby is little. But why? What makes them so special for newborns and young babies? And why are there also lots of people who stay very clear of them?
I will be answering all those questions and more in this in-depth post about stretchy wraps.
I am one of those mums who started their babywearing journey with a stretchy wrap. I was lucky enough to be shown how to use one during my antenatal class and I loved the ease and the feel of it for the first 5 months of my daughters' life!
…