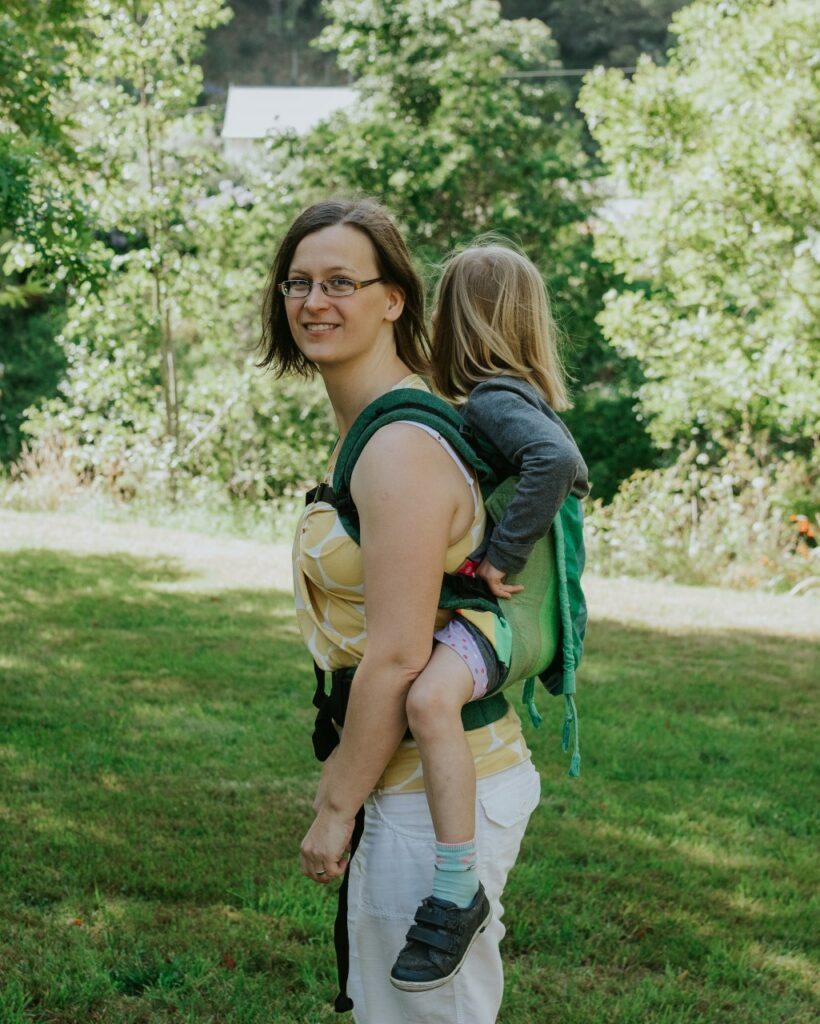 Hi! Thanks for stopping by and getting to know me a little better!
I'm Elisabeth, mother to an amazing (not so) little girl and a very smiley baby boy. I grew up in Germany but moved to New Zealand in 2009 and am now calling beautiful sunny Nelson my home.
My journey into babywearing began, when my daughter was born in 2016. I'm still glad to this day that I got introduced to a stretchy wrap during my antenatal class and this is where I started… but not where I stopped.
In early 2017 I joined Babywearing Nelson Library as a volunteer and shortly after took over managing the library with a couple of other volunteers.
I quickly realized that I love helping mums wear their babies safely and comfortably and wanted to spread the word about babywearing in the Nelson region. I started holding mini workshops at parenting courses like Baby & You and Space.
In 2018 I completed a Peer Supporter Training with Slingababies NZ and in 2020 I trained as a Babywearing Consultant with the Australian Babywearing Association. Since then I have supported many families on their babywearing journey.

My background is in Social Work, but I much prefer using my Social Worker skills by educating and helping other mums on their babywearing journey.
3 fun facts about me:
I'm a total homesteader. I love gardening, cooking and baking from scratch as well as preserving. Being completely self sufficient is a dream of mine.
I can't see without my glasses. Like seriously, if my glasses would break, I could not see further then my arms reach. I tried contact lenses, but I'm just not comfortable with them.
My children were born on the same day, 6 years apart.