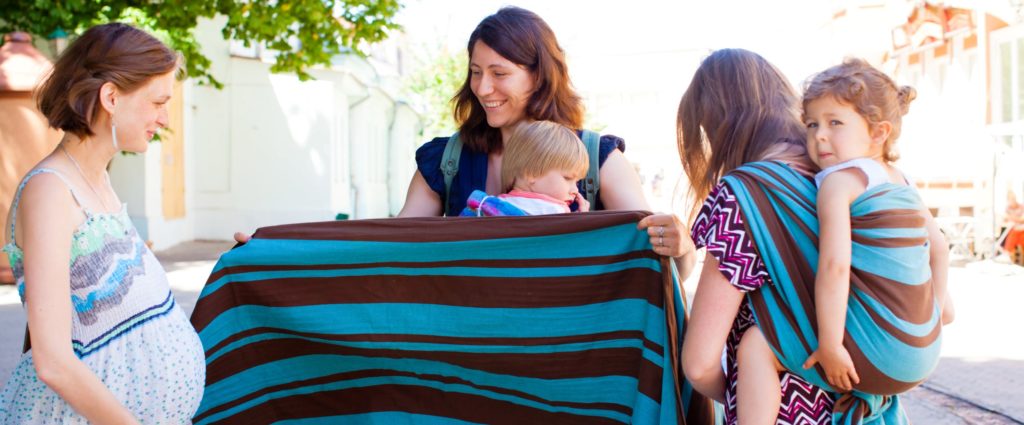 Carrier Quiz – Result
Finding out the right type of carrier for you and your baby is only the beginning though…
Let me help you along your babywearing journey!
JOIN my super-duper helpful group on Facebook! This is a group of like-minded babywearing parents with different levels of experience. I would love to see you there and get to know you better!
LIKE my page on Facebook! This is where I share helpful info about babywearing.
BROWSE my blog! This is where you will find easy tips and tricks and lots of in-depth articles.
Ring Sling
A ring sling is a piece of woven wrap fabric, which has two rings attached at one end. This type of carrier is perfect for hip carrying a curious baby.
A ring sling is right for you if:
You have a newborn or baby
You would like a soft mouldable carrier
You are happy to learn how to properly tighten a ring sling
You would like a carrier that fits different types of caregivers
You want to front carry and hip carry
You want to quickly put your baby in and out of the carrier
A ring sling is not suitable for:
Outward-facing (baby is looking away from your body)
Back carrying
Carrying a toddler or young child