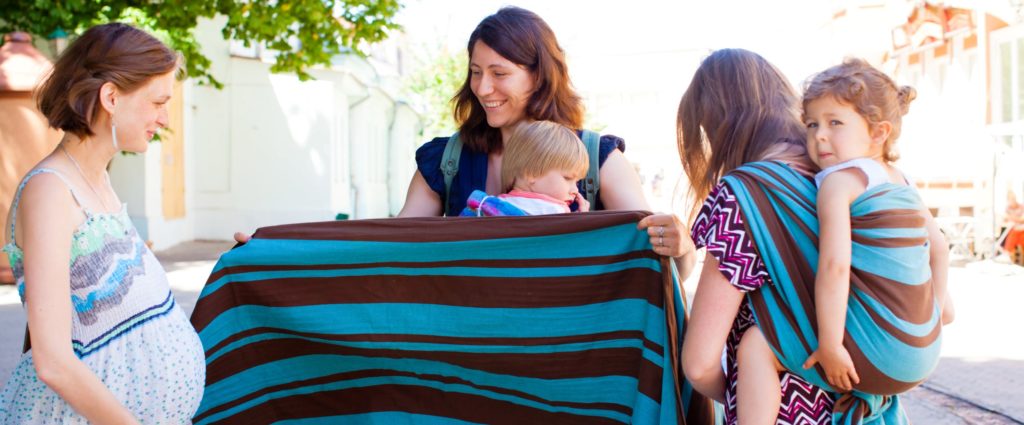 Carrier Quiz – Result
Finding out the right type of carrier for you and your baby is only the beginning though…
Let me help you along your babywearing journey!
JOIN my super-duper helpful group on Facebook! This is a group of like-minded babywearing parents with different levels of experience. I would love to see you there and get to know you better!
LIKE my page on Facebook! This is where I share helpful info about babywearing.
BROWSE my blog! This is where you will find easy tips and tricks and lots of in-depth articles.
Woven Wrap
A woven wrap is a piece of fabric (different lengths are available) which is generally made of cotton, linen, wool or silk. This type of carrier is very versatile and can be used for all ages. However, it may take some time to learn how to wrap properly.
A woven wrap is right for you if:
You have a newborn, baby, toddler or young child
You would like a soft mouldable carrier
You are not afraid to learn how to wrap
You would like a carrier that fits different types of caregivers
You want to front carry, hip carry and back carry
A woven wrap is not suitable for:
Outward-facing (baby is looking away from your body)
Very quick ups and downs unless you are very experienced
Meh Dai
A meh dai is in between a wrap and a soft structured carrier, but usually made of wrap fabric which makes it nice and soft. It has got a back panel, which has four long straps for wrapping attached to it. A meh dai is perfect if you like soft mouldable fabric, but don't want to go through the whole learning curve for wrapping.
A meh dai is right for you if:
You have a newborn, baby, toddler or young child
You would like a soft mouldable carrier
You only want to learn the basics of wrapping
You would like a carrier that fits different types of caregivers
You want to front carry, hip carry and back carry
A meh dai is not suitable for:
Outward-facing (baby is looking away from your body)
Quick ups and downs